From North to South, Italy is full of the most marvelous castles, palaces, parks, and gardens - from practically every historical epoch. From Roman villas to medieval fortresses and royal residences, from classical parks to romantic and private gardens - we have something for every taste. Purchase your tickets to these sites at WeekendinItaly.com!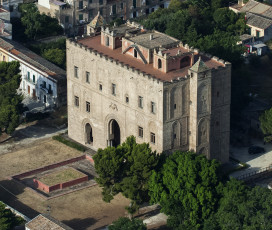 Zisa Palace in Palermo
Visit this summer residence of the Norman kings - the splendid and unusual Zisa Palace in Palermo is part of the UNESCO World Heritage Site "Arab-Norman Palermo and the Cathedral Churches of Cefalù and Monreale".