From North to South, Italy is full of the most marvelous castles, palaces, parks, and gardens - from practically every historical epoch. From Roman villas to medieval fortresses and royal residences, from classical parks to romantic and private gardens - we have something for every taste. Purchase your tickets to these sites at WeekendinItaly.com!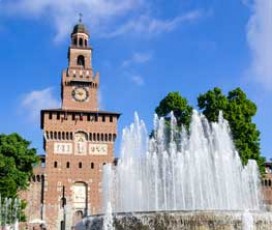 Sforza Castle Museums
Purchase it here: one ticket that gives you access to 7 amazing museums - experience the history of Milan from the inside out!