Millennia of history can be traced on the Italian peninsula. Book your tickets for Italy's archaeological sites and museums, and discover the history of Western civilization in often stunning natural settings and fascinating museums.
Archaeological Museum Florence
The rich and precious collections are testimonies of the cultures that laid the foundation upon which the Renaissance could flourish.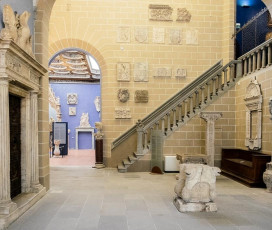 Stefano Bardini Museum
The Stefano Bardini Museum, a civic museum dedicated to him, once his extremely refined shop, was donated by the antique dealer to the city of Florence in his will and today is an extraordinary treasure trove of masterpieces of all kinds
A private collection finally open to the public who knows how to choose