From Piedmont to Sicily, passing through the Veneto, Tuscany, the Lazio, and every other Italian region imaginable - wine is king in Italy! We have tastings and wine tours for every palate and pocketbook. A first introductory wine tasting at a Wine Bar in one of Italy's art cities? A full-day tour through the Chianti region? Discovering the Piedmont wine region Langhe-Roero (which is UNESCO world heritage!) or the Etna wines in Sicily? We have it all, and more. Choose your Wine Tour on WeekendinItaly.com!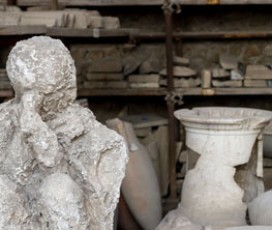 Private Tour: Pompeii for Gourmets
A full-day guided tour - the archaeological sites of Pompeii, a visit and tasting at a local winery, and a relaxed and sumptuous lunch.